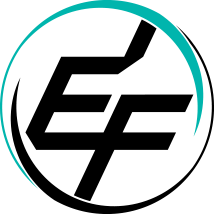 LET US
RUN THIS
RACE WITH
ENDURANCE.
Who is Endurance Fitness?
What makes Endurance different?
What to do when you arrive?
WHERE ARE YOU LOCATED?
The Endurance Fitness facility is conveniently located near I-20, exit 5 at 125 Merovan Drive, North Augusta, SC 29860. (We are directly in front of SRP Federal Credit Union.)
How do I get started?
We encourage everyone to sign up for our  free 7 day trial. You can also come by anytime to see our facility in person and sign up for a free trial or become a member. You can take your first class immediately. We can't wait for you to come experience a workout at Endurance Fitness!
What can I expect from a class?
Each class focuses on burning the maximum amount of fat and calories through resistance training and high intensity cardio. Workouts are 60 minutes in length, and our daily protocol is created to never perform the same workout twice! Our challenging exercises push you outside of your comfort zone to assure continual progress without doing a repetitive workout routine. All of our classes are co-ed, and suitable for all ages 16+.
What should I bring to my first class?
You should wear your favorite activewear, athletic shoes, and whatever is most comfortable for you. Make sure to bring water to stay hydrated and a smile!
What membership options are available?
We offer a variety of membership options, including both individual and family memberships. When you're ready to join, an Endurance Fitness team member will help you determine the best membership option for your needs. We encourage everyone to become a member to maximize their experience. If you just can't commitment, drop-in classes are available at any time for $15.
What is included in my membership?
All of our members and prospects have full access to our unlimited classes, complementary childcare with our Endurance Kids program, 1:1 meetings with our trainers, and a judgement-free community of people to encourage you on your fitness journey – and hopefully become everlasting friends.
if I have an injury or restrictions, can I still attend?
We always recommend that you consult with your doctor before beginning an exercise routine. Your trainer will help you modify any exercises as needed to ensure your safety and support your individual needs.
What if I have never done a bootcamp style class or have not exercised in a long time?
Our classes are tailored to everyone – no matter what fitness level you are. The same exercises and weights can be modified, increased and/or decreased depending your personal fitness level.
Do you have Childcare?
We offer complimentary childcare from 12 weeks to 12 years . You can rest assure that while you are taking time for yourself, your children are being loved on by our staff. Taking time for yourself will make you a stronger dad, a happier mom, and show your kids the importance of a healthy lifestyle . Family fun workout events are also important to us and will occur regularly at Endurance Fitness!
What are the gym rules?
Support and encourage one another.
Be punctual for class.
Leave your excuses at the door.
No swearing.
Introduce yourself to others, we are family.
Children are not allowed on the gym floor.
Work like a champ.
Be honest and listen to your body.
Have fun and high five.
No food in the gym.
Finish stronger than you started.
Have respect for others and include yourself.
Find your purpose and run your race with ENDURANCE.